Enterprise collaboration solution _ Ethio Avaya Spaces App
A cloud-based video conferencing and employee collaboration solution; best fitted for your virtual meeting and remote project coordination needs.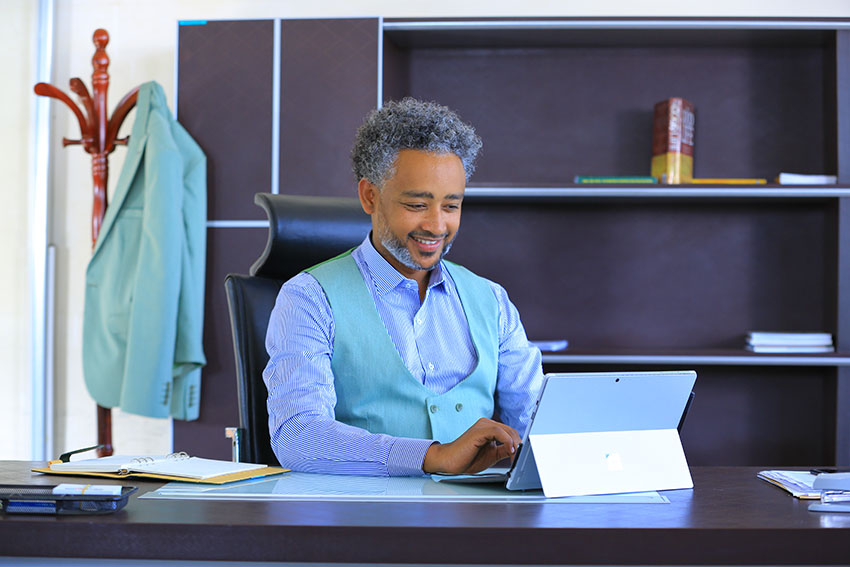 Connect teams across geographies, departments, organizations using a web browser and mobile app
Engage experts & project staff remotely; cutting the cost/time of travel, per diem & other related costs
Simplicity of collaboration with superior video conference and built-in audio conference
Intuitive Document Management
Send messages to team members, see chat history and share files in a group or privately
Create and assign tasks to your employees or students using task management features
Remotely Interview candidates, conduct lectures and a lot more!
Boost your digital workplace with HD video conferencing
Supercharge your digital workplace with large meetings & recording
Your personal digital workplace free for 60 days
You shall comply with the terms and conditions as stipulated in the Ethio hosing portal (link portal)
You shall pay the price in advance after you choose and order online from the portal.
Minimum plan is for a period of one year and shall be renewed every year unless you paid for a plan for more than one year.
If not renewed, your plan will be terminated and be available for sale to other customers.
We will notify you about the renewal before termination.
You will be served on a first come first serve basis
After completing the order online, you will receive an unpaid invoice with the amount of money to be paid.
Keeping the invoice amount, please visit your nearest Commercial Bank of Ethiopia (CBE) branch.
Write the "total amount" to be paid with the "order number" as a payment reason on the deposit slip.
To pay in ETB, deposit the amount to Ethio telecom account 8888
Then, dedicated Ethio telecom staff will handle the activation within 48 hours of payment/deposit.