Cloud-based Omni Channel Contact Solution
Moving beyond connectivity.
Empower your business with Cloud Based Contact Center Solution.
It is an all-round state of the art Cloud-based Omni Channel Contact Solution which boosts your customers' experience by automating and standardizing the process of receiving and responding to customer requests across different communication channels such as voice, SMS, e-mail, websites, social media and Chatbot.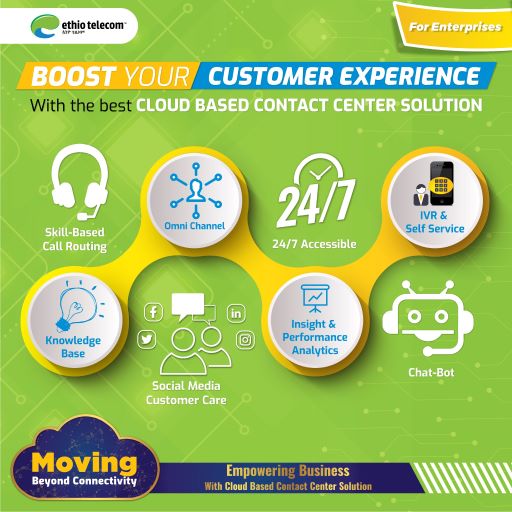 Features (Add on Modules)
CRM Connector
It integrates call centers capabilities with customer data
Activates screen popup that pulls customer data and efficiently presents it to agents for enhanced customer service.
Call Back Manager
Restore missed customer service opportunities
Monitor missed and dropped calls
Automatically outreach to customers
Survey Module
Conduct automated post-call survey or on email and SMS channels
Analyze customer service quality and customer satisfaction in real time
SMS Connector
Its customize with CRM & third-party solution to send individualized and bulk messages to mobile
This helps to connect with customers, increase awareness and boost your leads and sales.
Social Media Connector
Enables control of multiple social media channels with single interface
Improve customer satisfaction by responding effectively/efficiently via social media chats from the end user
Case Management
It is full-fledged ticketing system that helps agents to easily create a ticket and record important notes while on a call and escalate their case to the concerned team.
Video Widget
WhatsApp connector
Knowledge base
Benefits
Interactive customer engagement
Better meet customer needs and demands
Fast resolution of customer issues
Improved customer loyalty and satisfaction
Gain a significant competitive advantage
Reduced operational cost
Drive cross sell and upsell
Availing ever evolving menu of communication options
Ethio telecom provides three Types of Contact Center Services
Basic (Voice Agent)
Inbound voice and preview outbound
IP Office unified communication user
Spaces business
APS private contact center as a service applications-voice agent
5,006 Birr/Month/Agent
Advanced (Multi-Channel Bundle)
Voice agent plus multimedia agents
Unified communication user
Spaces business
APS private contact center as a service application-multimedia agent
5,239 Birr/Month/Agent
Advanced plus (Supervisor + Multi channel voice bundle)
Voice agents plus multimedia agents and IP Office unified communication user
Space business
It has real-time dashboard and historical report
APS private contact center as a service application-supervisor
6,672 Birr/Month/Agent
Features

Basic (Voice Agent Bundle)

5,006 ETB/Month/Agent

Advanced (Multi-Channel Bundle) 5,239ETB/Month/Agent

Advanced plus (Supervisor + Multi channel voice bundle)

6,672ETB/Month/Agent




Add on Module

Inbound voice
*
*
*




Preview outbound
*
*
*




DTMF IVR with DB DIP
*
*
*




Agent workspace
*
*
*




Real time dashboards







*




Last 5 interaction history
*
*
*




Voice recording
*
*
*




Email channels




*
*




Web chat




*
*




Historical report







*




Call billing
*
*
*




Screen popup
*
*
*




Call back module
*
*
*




Avaya Space
*
*
*




UC
*
*
*




Video widget










*
Customer survey module










*
WhatsApp connector










*
Knowledge base










*
Social media (FB, Twitter & Instagram)










*
Case management










*
SMS connector










*
Voice Recording License per customer

1,222 Birr

Add-on Modules per agent per month rate card

1,257 Birr

One Time Onboarding Fee per Customer
Voice Agent Only Customer

275,437 Birr

Multimedia Agent Customer

325,803 Birr

Each Add on Module

150,512 Birr

Chatbot FAQ based Chatbot for 2 Channels

104, 767 Birr

Chatbot and additional channels monthly subscription

52,387 Birr

Chatbot additional language

15,716 Birr

One-time chatbot setup

1,031,008 Birr

One time setup charges for per additional channels for the chatbot

345,955 Birr