Unlimited Fixed Broadband Internet
Enjoy Unlimited Fixed Broadband Internet at your home
Subscribe fixed broadband internet and experience the service with your family from the comfort of your home.
| Access Speed | NEW PRICE (BIRR) |
| --- | --- |
| 2 Mbps | 499 |
| 3 Mbps | 699 |
| 4 Mbps | 899 |
| 6 Mbps | 1,249 |
| 10 Mbps | 1,699 |
| 20 Mbps | 3,189 |
| 30 Mbps | 4,319 |
| 40 Mbps | 5,199 |
| 50 Mbps | 5,699 |
Please click here to see the tips
Subscription, reconnection, or name change fee is FREE
To all our existing customers whose access speed not listed above, we are delighted to upgrade your speed to the next listed level for free.
Offer upgrade and downgrade with the new or existing price could be applicable.
For new subscription of the FBB modem shall be paid with installment basis for 12 months or customer can pay upfront.
We cover all the installation cost up to 500 meters from the point of connection up to your residence. Twelve months instalment payment option is arranged if your residence is far beyond than 500 meters.
ADSL Modem price is ETB 1,349.
You can subscribe up to 50 Mbps speed.
All tariffs are VAT inclusive.
To apply for the service, please visit our nearby shop or web portal https://onlineservices.ethiotelecom.et
Home 4G Wireless
Broadband Internet
What is Home 4G Wireless Broadband Internet?
It is 4G LTE based broadband access solution, which uses a wireless network to provide fiber-like broadband access for residential customers
Service Benefit
Best network performance
Affordable price
Fast deployment
Easy for maintenance
Types of the service
Indoor Home 4G Wireless Broadband Internet: the service provided with a USB port for tethering cellular devices.
Outdoor Home 4G Wireless Broadband Internet: uses rooftop cellular modems which access the internet from the nearest tower to provide long-distance wireless internet connections.
Out of Package Usage: 0.20/MB 0.009/MB
As per customer preference devices are provided with two payment option:
Upfront: – Customer shall pay full device price up on subscription
Installment Base: – 15% device price will be paid up on subscription and the remaining amount will be settled by 12-Month installment methods.
Upfront Price for Devices of Home 4G Wireless Broadband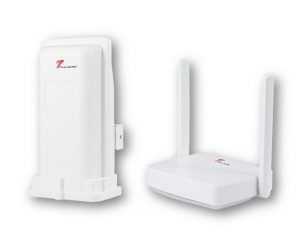 Home 4G_ ZLT P11_Outdoor CPE
Price: 4,235 ETB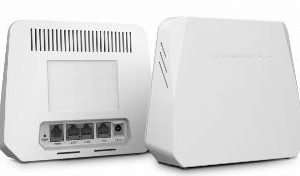 Home 4G _SLT869-A51_Outdoor CPE
Price: 14,560 ETB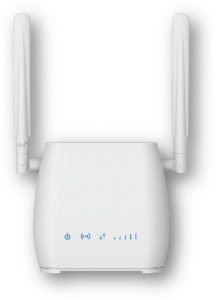 Home 4G _SLT S11_ Indoor CPE
Price: 2,515 ETB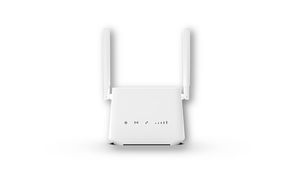 Home 4G LTE-A_ZLT S12 PRO_ Indoor CPE
Price: 4,050 ETB
12 Month Installment Payment for Device of Home 4G Wireless Broadband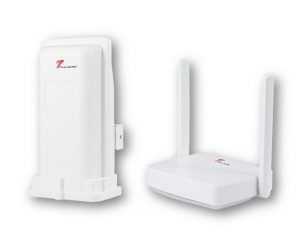 Home 4G_ ZLT P11_Outdoor CPE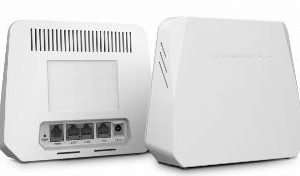 Home 4G _SLT869-A51_Outdoor CPE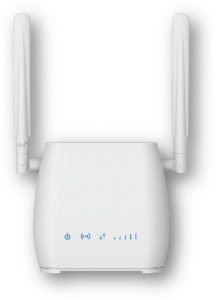 Home 4G _SLT S11_ Indoor CPE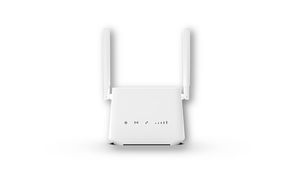 Home 4G LTE-A_ZLT S12 PRO_ Indoor CPE
Upfront Price: 674 ETB
Installment Fee: 321.52 ETB
Upfront Price: 2,317 ETB
Installment Fee: 1,105.41 ETB
Upfront Price: 400 ETB
Installment Fee: 190.96 ETB
Upfront Price: 644 ETB
Installment Fee: 307.52 ETB
Please click here to read Terms and Conditions
The service is available only for a residential customer with data only postpaid option.
It is recommended for the customer living areas do not have coverage of fixed broadband network and having 4GLTE network.
All package prices are monthly based and recurring
If packages are not used with in the current month, the unused package resource will be rollover for the next month only.
Up/down grade will be possible as per the customer request
Subscription, reconnection, name change, ownership change and relocation fee shall be free.
It is home based only service which is secured by SIM binding (Device will not be functional with other SIM & vise versa), and location locked to the first location.
If the customer wants to relocate their living or service area, it shall be requested to relocate the service.
Service termination request will not be acceptable before the end of installment period.
If the customer need service terminates before end of the installment payment, customers should pay the remaining installment amount