ethio telecom provides interconnect voice, SMS, and transit services. We have active voice partners in Africa, Europe, America and Asia. (to locate on world map).
Currently, ethio telecom has points of presence in London Telehouse, Djibouti Landing station. Globally, we have more than 23 interconnect partners. Some of our major partners are:

Ethio telecom is interested to establish direct interconnection with potential partners who fulfil commercial and technical requirements. We are flexible enough  to discuss and negotiate on offering preferential rate to partners who can promote Ethiopia and collect more traffic.
Contact Info
For more information, please contact Mrs. Helen Teklu/ Mr. Getachew Siyoum.

Address:

Eeyor Bldg. 11th floor, Churchill Avenue, Addis Ababa, Ethiopia
Ethio telecom provides  roaming services for:-Voice & SMS, GPRS and  M2M roaming. We have both standard tariffs and preferred IOT deals. So far, we have roaming deals in 178 countries with more than 530 telecom operators. Of this, we have a preferred IOT deals with over 106 operators in over 60 countries. So ethio telecom welcomes other operators for preferred IOT deal.
Machine to Machine Roaming (M2M)

We provide M2M roaming using SIM cards that helps to communicate devices and machines each other and managing them remotely. Potential customers can deploy the service for: cargo tracking in airlines, shipping lines and trucks, transportation management system, geo fencing, travel and tourism, electronics suppliers and distributors, manufacturing, agriculture, energy & utilities, health and insurance, on-board Entertainment, etc.
Contact Info
For more information, please contact Mr. Tilahun Yimer.

Address:

Eeyor Bldg. 1st floor, Churchill Avenue, Addis Ababa, Ethiopia
We provide international data link with L3, L2 and IPLC options.
Currently, we are working with:-

We also welcome other operators to work with us by submitting their proposals.
Click here to view our monthly tariff and one-time subscription fee up to boarder.

We provide cross connection (transit transmission link) service to enable operators who want to cross Ethiopian border to the other end. Ethio telecom Provides:

Infrastructure only
Internet capacity  plus infrastructure
Contact Info
For more information, please contact Mrs. Elisabeth Mekonnen/ Mr. Tamirat Defaru.

Address:

Eeyor Bldg. 10th floor, Churchill Avenue, Addis Ababa, Ethiopia
INTERNATIONAL TOLL FREE SERVICE
Inbound & Outbound Toll Free Service Revision
In general, the toll-free service is a telephone call service that is totally or partially free of any toll charges to the caller. The Receiver/B-party will be responsible for the cost of the call.
OUTBOUND International Toll-free: 
Outbound toll-free service is an outgoing telephone call service totally or partially free of charges to the caller. It allows international organizations which operate in Ethiopia to give call center services for their Ethiopian-based customers' from a country where they HOST their call center.  
Inbound International Toll free: 
Inbound toll-free service is an incoming telephone call service free of any toll charges to the caller. It allows enterprises to set a call center service in Ethiopia and serve their clients internationally.   
Benefits: 
To improve the quality of service provided and improve customer reach, up to a 37 % discount is made on the Toll-Free Service   
Toll-free numbers are commonly used and have proven successful for businesses, particularly in customer service and telemarketing.   

Make it easy for callers to connect to businesses,

Increase customer service response times

Improve brand recognition: Convenience of single number access for all customers.  

Bring a Competitive advantage!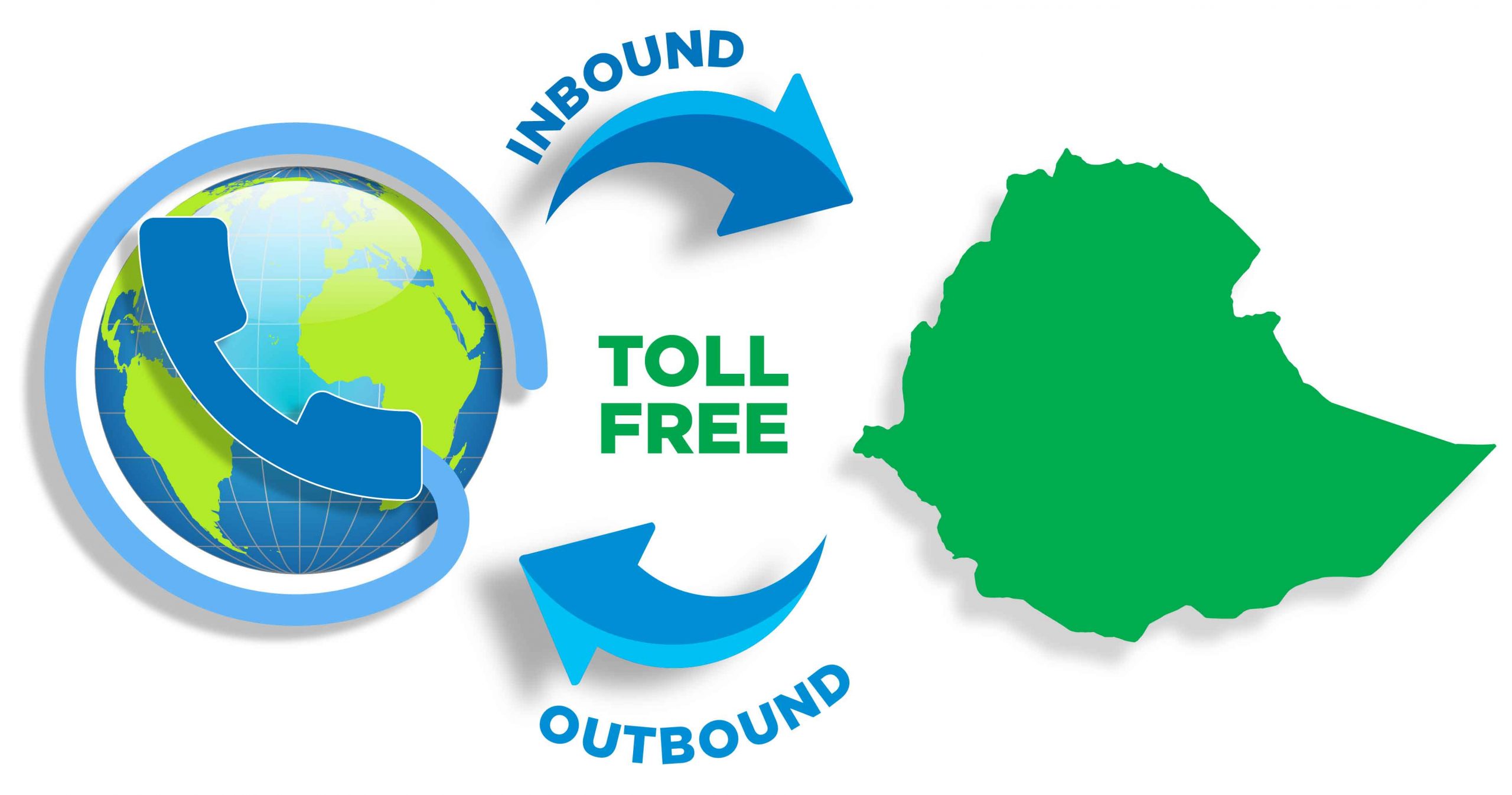 Major Partners:
Telecom service providers and carriers

Airlines, hotels, and resorts

Travel and tourism 

Finance and banking

Conference calling service providers

Manufacturing

Horticulture

Pharmaceuticals

Contact & call centers   

Ethio telecom provides toll free service with two ways:
DID (Direct Inward Dialing) or Half Leg Toll Free Call ~ Where the caller will be charged for the local call costs.
ITF (International Toll Free-phone) or Full Leg Toll Free Call ~ Where the receiver covers all the calling costs.
Customers  can get toll free service with both long number  and short digit (3 and 4 digit) numbers.
Ethio telecom provides international top up service for airtime and bill payment purposes by cooperating with partners like:

We also invite other partners who fulfills the below requirements to work with us.
Service Type
Number Classification
Subscription and Monthly Rent
with VAT (USD)
Subscription Fee
Monthly Rent
Three Digit Short Code
Platinum
360
220
Gold
270
110
Silver
160
80
Four Digit Short Code
Platinum
270
180
Gold
180
90
Silver
90
60
Bronze
50
45
Normal PSTN/NGN
Normal with Ten Digit
10
5



Destination







Tariff per Minute





with VAT (USD)





With_ITF

0.23

With_DID

0.20
Contact Info
For more information, please contact Mr. Adam Demeke.

Address:

Eeyor Bldg. 1st floor, Churchill Avenue, Addis Ababa, Ethiopia