teledrive
teledrive is fully automated service which allows Smart Phone users to back up their pictures, movies, SMS and Contacts. It restores all the data for mobile subscriber in case of a lost, stolen, or changed handset.
The service is accessed using Mobile applications (Android and iOS), Windows and MacOS applications and a web portal.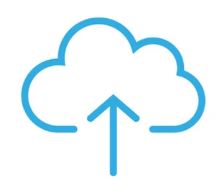 25 GB and 100 GB
Automatic backup
Original photos resolution
Free up mobile storage
Unlimited devices
Smart automatic albums, picture of the day
Search photos by name, location, favorites
Share via links, SMS, email, and preferred social apps
Family private space
Collaborative albums
Contacts backup
SMS backup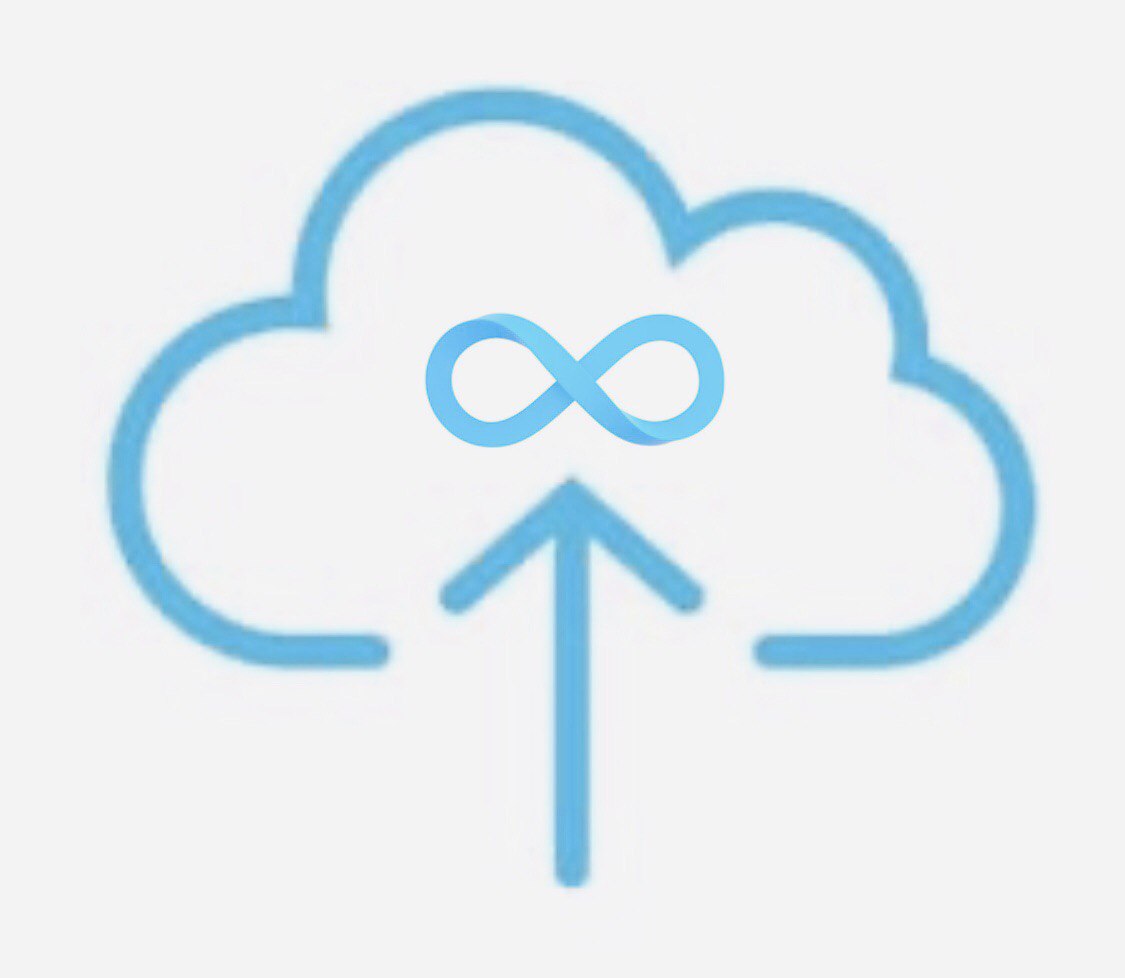 unlimited package.
Unlimited Packages include all the previous advantages plus;
Unlimited cloud storage
Photo editor: stickers, effects, filters
Play and share photo montages with music and effects
Search and auto-grouping of photos by subject and by people
Virus protection
Video optimization for all devices
| Package | Monthly Fee in Birr | Validity |
| --- | --- | --- |
| 25 GB | 30 | 30 Days |
| 100 GB | 65 | 30 Days |
| Unlimited space | 300 | 30 Days |
     Note 
Any subscriber have 30 days' free trial period, where you can test the service without any limitation.
The free 30 days trial is provided only for one time
To subscribe
Send the below key words to 615
A to subscribe 25 GB package
B to subscribe 100 GB package
C to subscribe Unlimited package
To Unsubscribe
Send the below key words to 615

StopA to unsubscribe 25 GB package
StopB to unsubscribe 100 GB package
StopC to unsubscribe unlimited package
To upgrade and downgrade
First you should unsubscribe the previous package and then send the subscription key word for the new package you want to upgrade or downgrade.
AGREEMENT TO TERMS
These Terms and Conditions constitute a legally binding agreement made between you, whether personally or on behalf of an entity ("you") and Ethio telecom ("we," "us" or "our"), concerning your access to and use of http//teledrive.ethiotelecom.et website as well as any other media form, media channel, mobile website or mobile application related, linked, or otherwise connected thereto (collectively, the "Site").
You agree that by accessing the Site, you have read, understood, and agree to be bound by all of these Terms and Conditions. If you do not agree with all of these Terms and Conditions, then you are expressly prohibited from using the Site and you must discontinue use immediately.
Supplemental terms and conditions or documents that may be posted on the Site from time to time are hereby expressly incorporated herein by reference. We reserve the right, in our sole discretion, to make changes or modifications to these Terms and Conditions at any time and for any reason.
We will alert you about any changes by updating the "Last updated" date of these Terms and Conditions, and you waive any right to receive specific notice of each such change.
It is your responsibility to periodically review these Terms and Conditions to stay informed of updates. You will be subject to, and will be deemed to have been made aware of and to have accepted, the changes in any revised Terms and Conditions by your continued use of the Site after the date such revised Terms and Conditions are posted.
The information provided on the Site is not intended for distribution to or use by any person or entity in any jurisdiction or country where such distribution or use would be contrary to law or regulation or which would subject us to any registration requirement within such jurisdiction or country.
Accordingly, those persons who choose to access the Site from other locations do so on their own initiative and are solely responsible for compliance with local laws, if and to the extent local laws are applicable.
The Site is intended for users who are at least 18 years old. Persons under the age of 18 or who are minors in the jurisdiction in which they reside (generally under the age of 18) must have the permission of, and be directly supervised by, their parent or guardian to use the Site. If you are a minor, you must have your parent or guardian read and agree to these Terms and Conditions prior to you using the Site.
INTELLECTUAL PROPERTY RIGHTS
Unless otherwise indicated, the Site is our proprietary property and all source code, databases, functionality, software, website designs, audio, video, text, photographs, and graphics on the Site (collectively, the "Content") and the trademarks, service marks, and logos contained therein (the "Marks") are owned or controlled by us or licensed to us, and are protected by copyright and trademark laws and various other intellectual property rights and unfair competition laws of the United States, foreign jurisdictions, and international conventions.
The Content and the Marks are provided on the Site "AS IS" for your information and personal use only. Except as expressly provided in these Terms and Conditions, no part of the Site and no Content or Marks may be copied, reproduced, aggregated, republished, uploaded, posted, publicly displayed, encoded, translated, transmitted, distributed, sold, licensed, or otherwise exploited for any commercial purpose whatsoever, without our express prior written permission.
Provided that you are eligible to use the Site, you are granted a limited, non-exclusive, non-transferable, non-sublicensable, limited and revocable right to access and use the Site and to download or print a copy of any portion of the Content to which you have properly gained access solely for your personal, non-commercial use. We reserve all rights not expressly granted to you in and to the Site, the Content and the Marks.
DISCLAIMER OF WARRANTY
YOU ACKNOWLEDGE AND AGREE THAT teledrive WEBSITE AND THE CONTENT THEREOF ARE PROVIDED AS IS. Ethio telecom TAKES REASONABLE STEPS TO ENSURE ACURACY OF CONTENT ON THIS WEBSITE. HOWEVER, Ethio telecom DOES NOT GUARANTY THE ACCURACY, COMPLETENESS OR USEFULNESS OF ANY CONTENT ON THIS WEBSITE. Ethio telecom DOES NOT GUARANTY AN UNINTERRUPTED SERVICE OR ERROR FREE ON THIS WEBSITE, OR CONSTANT AVAILABILITY OF DOWNLOADABLE MATERIAL, OR THAT ANY FILES DOWNLOADED FROM THIS WEBSITE ARE FREE OF VIRUSES OR HARMFUL ELEMENTS. BY ACCESSING THIS WEBSITE, YOU ADHERE TO THIS AGREEMENT AND ACCEPT AND ASSUME SOLELY THE RISKS MENTIONED ABOVE. Ethio telecom DISCLAIMS ANY ENDORSEMENTS, OR WARANTEES EXPRESSED OR IMPLIED REGARDING THIS WEBSITE OR ANY OF ITS CONTENT, INCLUDING WITHOUT LIMITATION, THE IMPLIED WARRANTIES OF MERCHANTABILITY AGAINST LATENT DEFECTS, FITNESS FOR A PARTICULAR PURPOSE, AND NON-INFRINGEMENT OF THIRD-PARTY RIGHTS. WITHOUT LIMITING THE GENERALITY OF THE FOREGOING, Ethio telecom DISCLAIMS ANY WARRANTIES WITH RESPECT TO ANY RESULTS THAT MAY BE OBTAINED FROM THE USE OF teledrive WEBSITE.
OBLIGATIONS OF USER
You agree to the terms of use of the Site, therefore you are required to give complete and accurate information about you in any registration form. You hold the responsibility of any content that you may upload or post to this website. You agree not to upload, post or otherwise transmit via the Site, any content that: (a) is inaccurate, harmful, obscene, pornographic, defamatory, racist, violent, offensive, harassing, or otherwise objectionable to Ethio telecom or other users of the Site; (b) includes unauthorized disclosure of personal information; (c) violates or infringes anyone's intellectual property rights; or (d) contains software viruses or any other computer code, files or programs designed to interrupt, destroy or limit the functionality of any computer software or hardware or telecommunications equipment. Ethio telecom reserves the right to edit or remove any content that violates these Terms or that contains third-party commercial advertisements. You agree that you will not use the Site to: (a) transmit spam, bulk or unsolicited communications; (b) pretend to be Ethio telecom or someone else, or assume Ethio telecom or anyone else's identity; (c) forge headers or otherwise manipulate identifiers (including URLs) in order to disguise the origin of any content that you upload, post or otherwise transmit onto or via the Site (d) misrepresent your affiliation with a person or entity; (e) disrupt the normal flow of dialogue or otherwise act in a manner that negatively affects other users' ability to use the Site; (f) engage in activities that would violate any fiduciary relationship, any applicable local, state, national or international law, or any regulations having the force of law, including but not limited to attempting to compromise the security of any networked account or site, operating an illegal lottery or gambling operation, stalking, or making threats of harm; or (g) collect or store personal data about other users unless specifically authorized by such users. You agree to defend, indemnify, and hold harmless Ethio telecom from and against any and all actions (including third-party actions and claims), demands, costs, claims, losses, liabilities, damages and expenses, including reasonable legal fees, arising out of any content that you upload, post or otherwise transmit onto, access to, use, or misuse of the Site by you (or any other person using your login and password), or from your misrepresentation during or in furtherance of using or accessing Ethio telecom web site, or arising in any manner out of your acts or omissions on behalf of or relating to any third-party.
LINKS TO OTHER SITES
Ethio telecom may allow you to get access to other third party websites from the Site. Ethio telecom expressly disclaims any responsibility and makes no representations whatsoever about the quality, nature or reliability of any other websites you may access directly or indirectly through the Site. Ethio telecom does not endorse any responsibility on the content of the links that you may access from the Site.
POSTED CONTENT STATEMENT
Any content uploaded or presented by You on the Site is considered as non-confidential. Therefore by doing so, you grant Ethio telecom the unrestricted right to reproduce, distribute and modify such content, and generally use any ideas or concepts contained in that content. In particular, Ethio telecom may disclose any such information to satisfy any law, regulation or other government request. Your name however and other personal information will never be disclosed unless required by law or once your written permission is received. We encourage you therefore to avoid uploading any sensitive elements related to your ideas, concepts, know-how or techniques. By submitting such sensitive information, you grant Ethio telecom the right to use, distribute, modify, license, create derivative works from, transfer and sell these elements.
OPEN SOURCE
Ethio telecom provides open source elements around its products or partner's products. These open source elements are provided as is, and if you decide to use them, Ethio telecom is not responsible of any effects they may have, including but not limited to, effects on your products, business or your intellectual property rights. Ethio telecom uses open source elements from the GPL and LGPL as clearly mentioned in its products. These integrated elements are provided to you as is, and Ethio telecom does not guarantee any such elements for their usefulness, correct operation and bug free.
PAID SERVICES
This Site may offer paid services. You acknowledge and agree that you shall be responsible for paying all fees due for the paid version of the Service, as set on this Site. The payment may be automated and subject to your consent given to your Operator and/or financial institution that you have authorized to deduct the service cost from your account held by this Operator and/or financial institution. We reserve the right to immediately suspend your access to the paid version of the Service if the payment fails, is declined or cancelled by you or the Operator or financial institutions to whom you have given your consent for this payment.


Business agreement and fair usage
Supplier reserves the right to suspend the Users' access or to terminate the unlimited subscriptions for abusive use of services. It shall be considered as abusive use of services the repeatedly (3 successive month) uploads of more than 20 GB per month. In case of termination the User shall have the right to request for the content in 30 days since the closing of the account.


The Users must refrain from:
• Uploading and Storage of unlicensed (pirated) commercial content - Music, books, videos in violation of global copyright laws
• Uploading and Storage of illegal or objectionable content e.g. pornographic content, abusive or offensive materials e.g. hate literature, images, videos
• The Users is entirely liable for the content uploaded in its Cloud account.
ADVERTISING TERMS
This Site may display advertising elements and Ads of its own or from third parties during your use of the services provided by this Site. You authorize Ethio telecom and its affiliates to place publishing company's ("Publisher") advertising materials, feed data and technology (collectively, "Ads") on any content or property ("Property") on this Site. Published is solely responsible for all Ads, Ads trafficking or targeting decisions based on keywords, destinations to which Ads direct viewers (e.g., landing pages, mobile applications) along with the related URLs, waypoints, and redirects and services and products advertised on these destinations. This Site may format Ads using automated tools. Ethio telecom and its affiliates may also make available to Publisher certain optional features to assist Publisher with the selection or generation of targets, Ads, or destinations. Ethio telecom may share information for this purpose, that information being fully anonymized and which in no way can be used by Published to identify you specifically.
Privacy Policy
This website is operated by Ethio telecom and whose registered address is Churchill Avenue, Lideta Sub-City, Woreda 10, Addis Ababa, Ethiopia, Ethio telecom HQ Building ("We") are committed to protecting and preserving the privacy of our visitors when visiting our site or communicating electronically with us.
This policy sets out how we process any personal data we collect from you or that you provide to us through our website. We confirm that we will keep your information secure and that we will comply fully with all applicable UK Data Protection legislation and regulations. Please read the following carefully to understand what happens to personal data that you choose to provide to us, or that we collect from you when you visit this site. By visiting teledrive website https://teledrive.ethiotelecom.et Website at backup.ethiotelecom.et (our website) you are accepting and consenting to the practices described in this policy.
Types of information we may collect from you
We may collect, store and use the following kinds of personal information about individuals who visit and use our website:
Information you supply to us. You may supply us with information about you by filling in forms on our website. This includes information you provide when you register to our service, login or submit a contact/enquiry form. The information you give us may include your name, address, e-mail address and phone number.
Information our website automatically collects about you. With regard to each of your visits to our website we may automatically collect information including the following:
technical information, including a truncated and anonymous version of your Internet protocol (IP) address, browser type and version, operating system and platform;
information about your visit, including what pages you visit, how long you are on the site, how you got to the site (including date and time); page response times, length of visit, what you click on, documents downloaded and download errors.
Cookies
Our website uses cookies to distinguish you from other users of our website. This helps us to provide you with a good experience when you browse our website and also allows us to improve our site. For detailed information on the cookies we use and the purposes for which we use them see our Cookie Policy.
How we may use the information we collect
We use the information in the following ways:
Information you supply to us. We will use this information:
to provide you with information and/or services that you request from us;
Information we automatically collect about you. We will use this information:
to administer our site including troubleshooting and statistical purposes;
to improve our site to ensure that content is presented in the most effective manner for you and for your computer;
security and debugging as part of our efforts to keep our site safe and secure.
This information is collected anonymously and is not linked to information that identifies you as an individual. We use Google Analytics to track this information. Find out how Google uses your data at https://support.google.com/analytics/answer/6004245.
Disclosure of your information
Any information you provide to us will either be emailed directly to us or may be stored on a secure server on our owned or leased hosting infrastructure. We use a trusted third party website and hosting provider to facilitate the running and management of this website. Our hosting provider meet high data protection and security standards inline with European GDPR (General Data Protection Regulation) and are bound by contract to keep any information they process on our behalf confidential. Any data that may be collected through this website, is kept secure and only processed in the manner we instruct them to. Our partners cannot access, provide, rectify or delete any data that they store on our behalf without permission.
We do not rent, sell or share personal information about you with other people or non-affiliated companies.
We will use all reasonable efforts to ensure that your personal data is not disclosed to regional/national institutions and authorities, unless required by law or other regulations.
Unfortunately, the transmission of information via the internet is not completely secure. Although we will do our best to protect your personal data, we cannot guarantee the security of your data transmitted to our site; any transmission is at your own risk. Once we have received your information, we will use strict procedures and security features to try to prevent unauthorized access.
Third party links
Our site may, from time to time, contain links to and from the third party websites. If you follow a link to any of these websites, please note that these websites have their own privacy policies and that we do not accept any responsibility or liability for these policies. Please check these policies before you submit any personal data to these websites.
Your rights – access to your personal data
You have the right to ensure that your personal data is being processed lawfully ("Subject Access Right"). Your subject access right can be exercised in accordance with data protection laws and regulations. Any subject access request must be made in writing to Ethio telecom Legal department. We will provide your personal data to you within the statutory time frames. To enable us to trace any of your personal data that we may be holding, we may need to request further information from you. If you have a complaint about how we have used your information, you have the right to complain to the Information Commissioner's Office (ICO).
Changes to our privacy policy
Any changes we may make to our privacy policy in the future will be posted on this page and, where appropriate, notified to you by e-mail. Please check back frequently to see any updates or changes to our privacy policy.