Value Added Services (VAS)
Value Added Services
Subscribe for our variety of Value Added Services of your choice.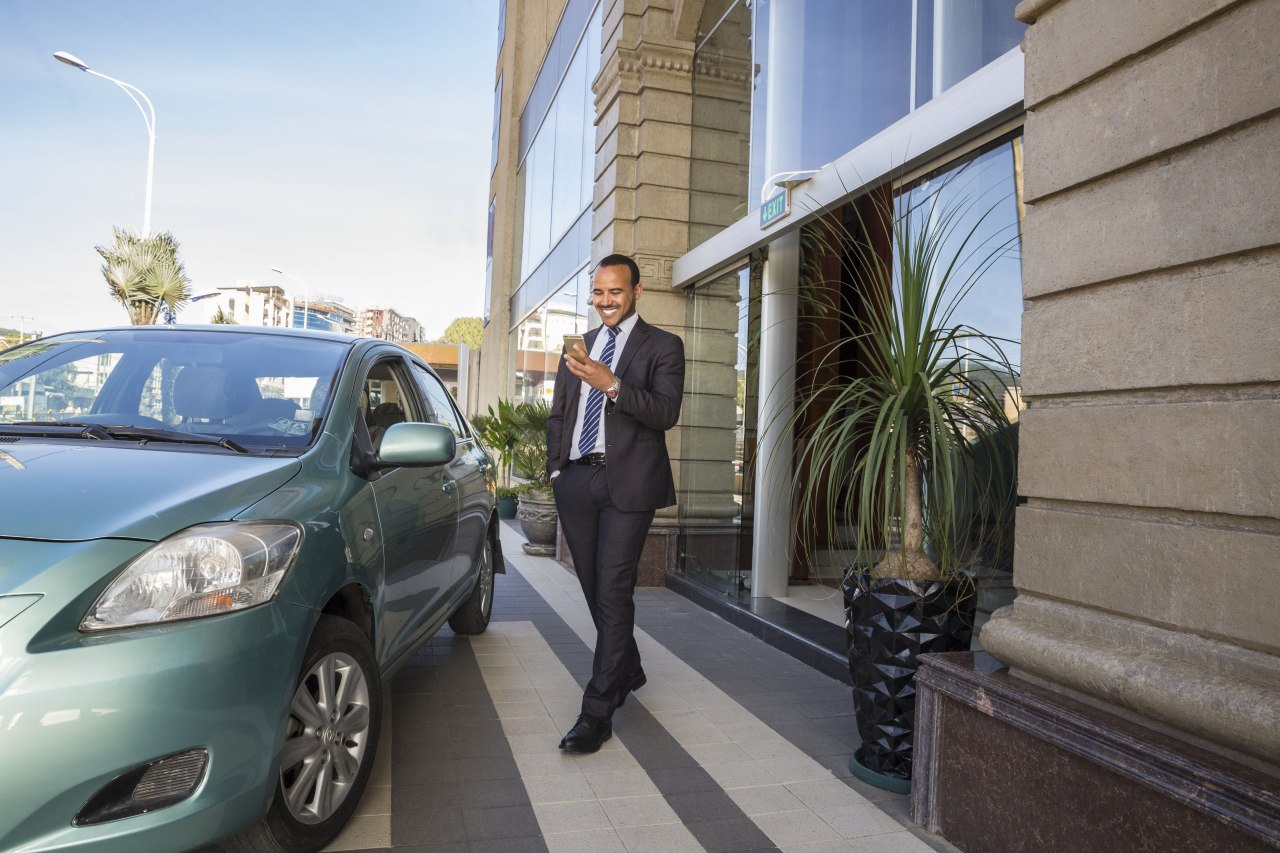 Make a group call with up to five people at a time and mange quick business with people in different locations.

How to make mobile conference calls

Make your first call
Wait for your correspondent to reply
Place the current call on hold and tap "add call" to make second call
Dial the other number and wait for the answer
To more people on conference, repeat step 3 to 5
Choose the option "conference" or "Merge call", now you are in conference with both parties.

Tariff

You will be charged with normal voice call tariff for the multiple calls you have made.
Airtime Credit Services (ACS)
Use our Airtime Credit Service when your mobile airtime balance is low & unable to top-up.
To get the service, send A, C or L to 810 and follow instructions.
Eligibility Matrix
Minimum Subscription Duration

Minimum Average Monthly Recharge (in Birr)

Eligible for (Birr)

3 Months

30

5

50

5,10

70

5,10,15

200

5,10,15,25

400

5,10,15,25,50

600

5,10,15,25,50,100
Using the service you can get the airtime amount you need for only a 10% service charge to be paid back on your next top-up.
FAQ
When can I use ACS?
When your balance is low,

When a top-up option is unavailable around,

When you do not have the money to buy airtime at the moment.
Who is eligible to use airtime credit service?
Active prepaid (not postpaid and hybrid) mobile service customers,

Customers who have been on our network for a minimum of 3 months,

Customers with a minimum top-up of 30-birr airtime per month,

Customers whose service number is not barred, blacklisted, or suspended,

Customers who have fully paid their previous airtime credit.
Request others to call you back for free whenever your mobile airtime is out of balance.
Insert *807*recipient's mobile number# then press dial key to get the service.
Benefit
It enables you to get connected 24/7 even when your mobile balance is zero.
You can ask as many Call Me Back requests as needed without limitation on daily usage.
Tariff
Call Me Back request is free
Description
Credit transfer is a service which allows subscribers to transfer airtime from one prepaid mobile user to another one
How to use the service
Use the following USSD command.

*806* prepaid mobile number* Amount # and Dial
Example: if a customer wants to transfer 10 Birr to 0913201520, he/she should type the following command and dial *806*0913201520*10#
Benefit
Convenience to transfer air time when there is no other top up means.
Flexibility in terms of having credit in different denominations.
Allows Families and Friends to share air time.
Tariff
Subscription fee: Free
The sender will be charged 0.20 Birr (Including VAT) for each successful transfer made.
Entertain your callers with your lovely tones using our Color Ring Back Tone(CRBT)
| | |
| --- | --- |
|   | Fee |
| Subscription Fee | Free |
| Monthly Service Rent | ETB 5 |
| Local CRBT's | ETB 5 |
| International CRBT's | ETB 7 |
To subscribe the service, send A to 822 or visit our CRBT portal www.crbt.et
To unsubscribe send U
To get support send H
Benefits & features of the service
It will give you a unique identity
It can turn the wait for an answer into an entertaining, social, and informative experience
Makes your callers enjoy and relax while making a call to you
You can assign different ring back tones to various contacts
You can also assign CRBTs for a specific time segment, such as morning CRBT, Holyday CRBT, Valentine's Day CRBT, etc.
Voice Short Massage Services (VSMS)
Description of the service
Voice SMS service enables you to record and send voice messages like a short text message. The receiver can listen the voice message by dialing the number code received through text message.
Benefits of Voice Short Message
You can record and send your voice SMS in your preferred language.
It is less time consuming to send voice message.
Enables customers to express their emotions in voice message.
Easy to send voice messages on the move.
All handset types can support the service.
Listening to new messages is free of charge.
You can directly listen to the message by dialing the number you received with the notification text message.
How to use the Service
The service is activated to all customers; therefore, you don't need to subscribe to get the service.
There are two options to send voice SMS:-
Option One
Dial 886 & follow the prompt, insert the recipient's number→ record your message → press the hash key → you can re-listen, re-record, or delete the message before you send. You can also choose to send the message as normal or confidential.
To check whether you have a new message or not, call 845 for free.
To listen to saved voice messages call 887.
You can forward, delete, and replay to Voice messages you received from others.
Voice Short Message Service Tariff
No

Service type

Duration of 
a message

price

1

Sending VSMS

30 second

0.42birr

2

Retrieve/Listen new VSMS

Free

3

Re-play/ listen saved message (after two times)

30 second

0.12birr

4

Reply to VSMS

30 second

0.42birr

5

Forwarding a VSMS

0.42

6

Subscription and rental fee

Free

7

Notifications from system number

Free
NB: All prices are VAT Inclusive
There is no need of subscription to get voice mail service since all ethio mobile subscribers can get the service by default.
Important notes about the service
Maximum duration of one voice message to be sent at once is 180 second.
When a new message arrives, you will receive a notification text message. Dial the number code from the text & listen to the message twice for free.
If you need to listen more than 2 times, dial 887 & follow the prompt.
All received messages will be saved automatically if you didn't delete it.
Unread VSMS can be saved for a maximum of 90 days.
The maximum voice message you can store in the message box is 10 messages.
The voice message that you have received as a confidential message cannot be forwarded to other receivers.
Messages can be stored for a maximum of 90 days.
Let your callers leave you a voice message when you are not reachable.
| | |
| --- | --- |
| Service | Fee |
| Subscription/Unsubscription | Free |
| Rental | Free |
| Retrieval | Free |
| Notification SMS from 824 | Free |
| Announcements during voice message retrieval | Free |
Benefits
The service helps you get important messages if you are out of reach, not in a suitable position to answer, your phone is off, out of network coverage or when your phone is busy.
The service notifies you via SMS when the person you have been trying to call was unreachable – "out of coverage or phone turned/switched off" becomes available to the network.
How to use the service:
The service is already activated by default to all our mobile subscribers and can be activated or deactivated by using SMS and USSD channels.
Activation & deactivation
To deactivate send D1 to 824
To re-activate send A1 to 824
Benefits
No more unnecessary calls when the person you want to talk to is unreachable
Let you know when to attempt the failed calls
Increase productive by notifying business men when the person you have been calling is available.
Service Tariff
All our mobile subscribers can get the service without any subscription and monthly fee.
SMS notification is free.
Missed Call Notification(MCN)
The service will notify you by SMS about who called you while your phone was switched off or out of reach.
Using the service, you will still receive all your missed calls even if you are out of service area coverage or when your mobile runs out of battery.
Benefits
You will get notification for all your missed calls
Helps you to receive SMS notification which enables you to know who called you while your phone was switched off or when you were out of network coverage.
Service Tariff
The service is FREE for all mobile subscribers.
How to use the service
By default, this service is activated for all our mobile customers
Deactivation and Reactivation
To deactivate send D2 to 824.
To activate send A2 to 824.
Description
Benefit
You will not miss important calls while you are handling other calls.
You can activate or deactivate Call Waiting feature from your phone.
Tariff
The service is free and can be activated on most mobile phones
Call Divert /Call Forward
This service allows you to forward your mobile incoming calls to another phone.
You can activate and deactivate the feature using your telephone.
You can forward your call (or divert calls) under the following condition:
If busy
If out of reach
If not answered
For all calls
Benefit
Useful when user is out of reach
User can not miss important calls and can always get into contact with anybody
Tariff
Activation fee: Free
Usage fee:
Peak hour : 0.50 birr/min (VAT inclusive)
Off peak hour: 0.35 birr/min (VAT Inclusive)
Service Description

Vanity numbers are memorable and easy to dial numbers, and the numbers are classified in to four categories based on their easiness to remember such as Platinum, Gold, Silver and Bronze.

Tariff

| | | |
| --- | --- | --- |
| No | Classification | Tariff |
| 1 | Platinum | 3,500Birr |
| 2 | Gold | 2,000Birr |
| 3 | Silver | 1,000Birr |
| 4 | Bronze | 500 birr |

            How to Subscribe

At the nearby Ethio shops; as both residential & enterprise.
Whenever you have a plan to go abroad or want to keep your mobile or fixed line number without using for a long period of time, you can subscribe for KEEP MY NUMBER SERVICE and reuse your phone number.
You can keep your number up to 5 years.
Service Charge Br. 109 per year
To get the service please visit Ethiotelecom shop.