Frequently Asked Questions
Customer Service
We provide  Customer Support till 11:00 PM.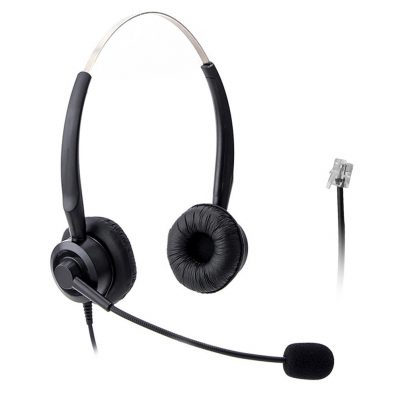 What is GSM?
GSM Stands for Group Special Mobile, but these days, it is also being interpreted as Global System for mobile. It is the most popular mobile communication system.
Ethio Numbering Scheme
Ethio mobile numbers are made of 10 digits which starts with 911…, 912…, 913…, 920…, 921…, 922…, 930…931….932….933.. …. and followed by six (6) digit subscriber numbers. Example 911-xx-xx-xx
What is a Postpaid Mobile Connection?
A Postpaid mobile service is like any other mobile telephone connections you can get it using ethio telecom SIM Card. You will pay for the service in a monthly bill after getting the service.
Where can I buy prepaid mobile Service?
Prepaid mobile service is widely available at our shops or at any ethio SIM card retailers' shops.
How much does Ethio telecom mobile connection cost?
Ethio telecom's mobile connection is available on payment of activation charge of Birr 30 for prepaid/ postpaid service. For the postpaid service based on your usage you will be requested to deposit some amount starting from 250 as a credit limit for the service.
What are the different business mobile options?
Business mobile 100, 250, 500, 1000 & 2500 are the available  options, when you subscribe business mobile you will get a big discount for the voice calls compared to the normal tariff and limited free SMS and mobile internet service.
What is the call charge for mobile?
All Incoming calls are free.
The tariff for peak time outgoing call per minute is 0.50 cents and 0.35 cents for off peak time per minute including VAT.
List of additional operational Ethio telecom and franchise shops
To get additional ethio telecom franchise shops please use the below links.
What is roaming?
Roaming is a feature of mobile service, which allows you to use your mobile outside Ethiopia .
Can I get International Roaming?
Ethio telecom has International roaming agreement with over 460 partners globally and it increases from time to time.
What is the call charge during roaming?
Please refer to Ethio telecom's mobile roaming tariff table for latest roaming charges.
How much is Ethio telecom SMS tariff?
Ethio telecom charge is 0.20 for national and 2.99 birr for international per one sms (160 characters).
How do I setup my mobile for SMS?
You can send and receive text through your mobile. Go to the "Mail or Message" option of your mobile handset, then to 'settings' and verify whether the Service Center number is +251911299708/07, otherwise set the service centre using this number. This has to be done for the first time only. Now start using SMS.
What is the charge for SMS?
Receiving SMS is free in ethio telecom network. Please refer ethio mobile SMS tariff for detail.
How can I pay when I go on vacation / abroad for longer period?
you may pay an advance amount, which will be adjusted, in your future bills
What is the charge of using VMS?
Recording messages into the Voice Mail box is Birr 0.50 cents including VAT similar to outgoing call rate. Retrieving messages from the box is free for two times. For more than two you will be charged 0.12 cents per 30 seconds.
What is CLIP?
CLIP implies Calling Line Identification Presentation. With this feature, the telephone number of the calling party appears on the screen of your mobile.
What is Call Waiting/Call Hold?
Call Waiting / Call Hold facility allows you to receive and hold an incoming call while you are already talking to another person. The handset user manual can guide you to setup to get the service.
What is the charge for CLIP/Call Waiting / Call Hold?
You can get these services free of charge.
What is Call Forwarding?
Call Forwarding allows you to transfer your call to any other phone of ethio, including mobile, fixed and/or WLL, within the home.
What will be my billing cycle.
When can I use ACS?
When your balance is low,
When top-up option is unavailable around,
When you do not have the money to buy airtime at the moment.
Who is eligible to use airtime credit service?
Active prepaid (not postpaid and hybrid) mobile service customers,
Customers who have been on our network for a minimum of 3 months,
Customers with minimum top-up of 30-birr airtime per month,
Customers whose service number is not barred, blacklisted, or suspended,
Customers who have fully paid their previous airtime credit.
 
What should I do if my mobile phone or SIM Card is lost?
Immediately contact Ethio call center at 994 to deactivate your SIM card.
What is the PIN Number?
The Personal Identification Number (PIN) of your SIM Card is a secret number of four digits, which is used to activate the SIM card. You may change the PIN by following the instructions given in handset manual
How can I get my SIM PUK?
If you try incorrect PIN code more than three times to your Sim, you will be asked to enter your Sim PUK. To get Your PUK Call *994# and follow the procedure or call 994 by having your contacts number asking you PUK, The right owner name of the sim card and 3 last consecutive dialed numbers.
What should I do if my SIM is damaged?
Damaged SIM's will be replaced with same mobile number after paying replacement fee of Birr 15.
What should I do if I am unable to make calls?
It is likely that you are in a weak/ no coverage area. The signal bars on your handset screen will show this. Please move to an adjacent location of better network coverage.
How I can get Ethio telecom contact center online?
You can contact us via our online web chat channel from 7:00 AM to 23:00 PM using the below link. https://www.ethiochatroom.et/csp-magent-client/index2.jsp
Where can I buy Recharge voucher card?
voucher card is widely available, at all Distributors and Retailers situated in all places. It is also available at Ethio shops in your location.
What are the types of Voucher denomination available?
You can get in the market the following denomination types of Birr 5, 10, 15, 20, 50, 100, 250, Birr. 500 & 1000 are available.
How can I activate my new SIM card?
Detach the sim card from the carrier carefully — insert it to handset–dial 989–press 1 then enter the number that you will hear from the IVR.
How can I recharge airtime for my family living in Ethiopia from abroad?
You can electronically recharge an airtime from abroad for your families and friends who are living in Ethiopia using the below link:
How can I settle my monthly postpaid telecom service bills via prepaid mobile voucher cards?
Note:
• Depending on the amount of bill payment you are going to settle, you can use mobile voucher card denominations such as Br.1000, Br.500, Br.250, Br.100, and Br.50, etc. If you choose a prepaid mobile voucher card value higher than your bill amount, the remaining amount will be reserved as an advance payment for your next month's bill.
• Upon bill settlements, you will receive an automatic SMS confirmation.