Coloring Ring Back Tone​
CRBT has been redesigned with new and exciting features considering your needs. Subscribe and entertain both yourself and your callers.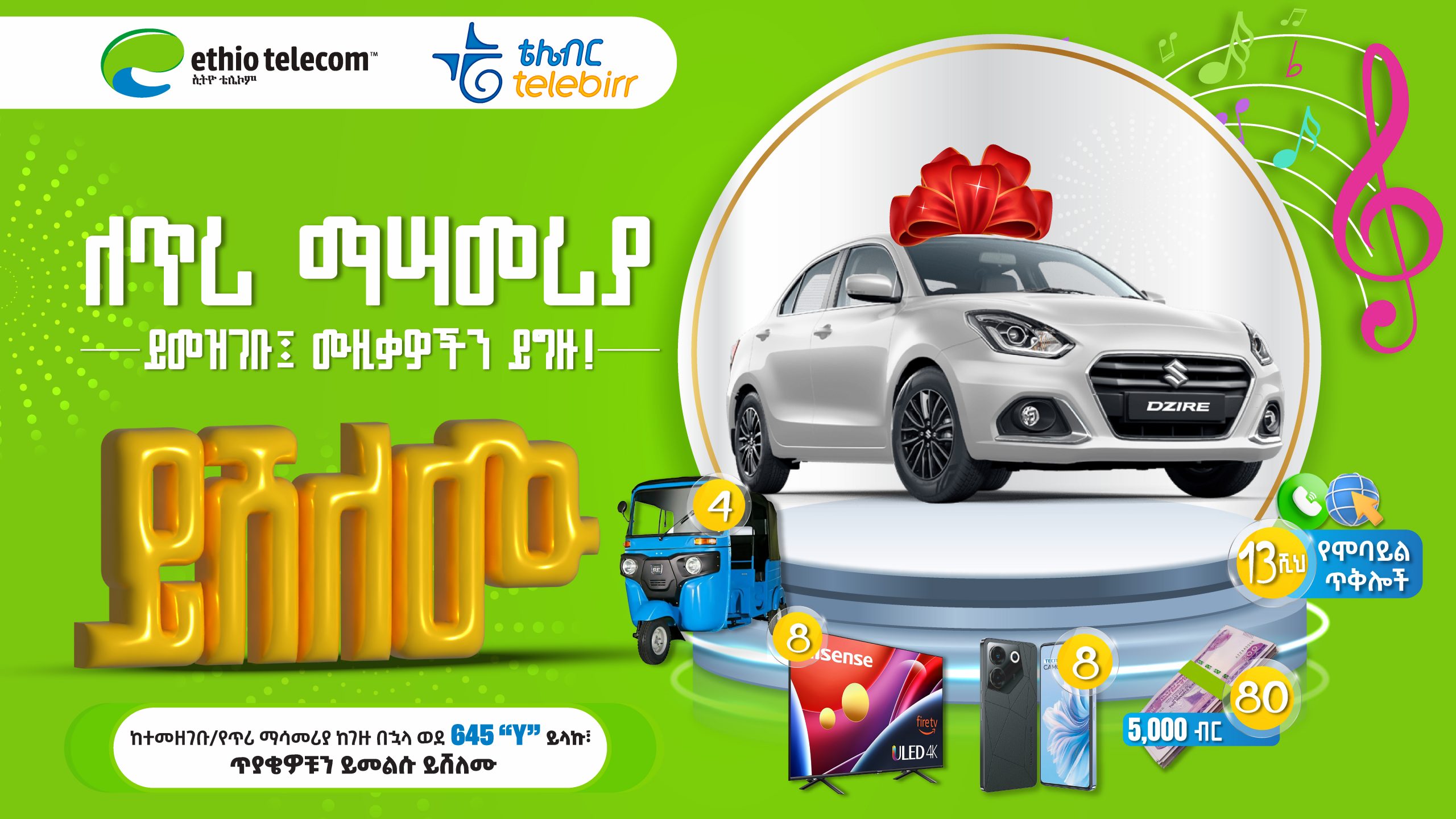 Service Types
♪ Normal CRBT (for your callers)
♪ Calling CRBT (when you make call)
Service Fee
Monthly Rent: 5 Birr
Tone Purchase: 5 Birr
Benefits & features of the service
To subscribe to the service:
To choose tones & manage the service
Dial 822 & follow prompt
Via our website www.crbt.et or
Dial *822#
Commands for Basic Operations to be sent via 822 SMS
| Item no. | Operation | Normal CRBT | Calling CRBT |
| --- | --- | --- | --- |
| 1 | Subscribe for the service | A | A1 |
| 2 | To purchase a CRBT | C CRBT Code | C CRBT Code |
| 3 | To Set a CRBT | SN Tone code | SC Tone code |
| 4 | Express Copy (to copy CRBTs you heard from other users) Dial the person back and press (*) before they answer | * | * |
| 5 | To send CRBT gift for your loved ones | G CRBT code Receiver's phone number e.g: G 123456 09XXXXXXXX | G CRBT code Receiver's phone number e.g: G 123456 09XXXXXXXX |
| 6 | Gift accept | ga Code no | ga Code no |
| 7 | Gift reject | gr Code no | gr Code no |
| 8 | Help | H | H |
| 9 | Querying CRBT from subscriber personal library | P | P |
| 10 | Query personal settings | QC | QC |
| 11 | To delete CRBT setting | DC Tone code | DC1 Tone code |
| 12 | Deactivating the service temporarily | DAC | DAC1 |
| 13 | Activating the service | AC | AC1 |
| 14 | Unsubscribe the service | U | U1 |
All prepaid, postpaid & hybrid customer can subscribe for the service at any time.
Customers can register both for normal and calling CRBT service at any time.
Customers can buy CRBT by calling 822, dialing *822# and visiting https://www.crbt.et
CRBT customers can send tone to non-CRBT customer on the condition of paying the monthly rental fee during the presented time. The non-CRBT customer informed by SMS to be subscribed for the service within one hour and after registration it can get the presented tone.
CRBT Customers can also send tone as a gift to CRBT single user or to multiple users at a time paying for the tone.
CRBT customers can make other users' tone during a call by calling back to the phone they heard the music and press star (*) before the call is answered, then send the identification number they received through SMS to 822. But the main customer can turn off the coping permission.
The default tone cannot be copied, only CRBTs that are bought and used by the user can be copied by another user.
The service will be activated for the customer with one free default tone and users can set new dedicated CRBTs.
Customers will have their own personal library where they can store their purchased CRBTs (Up to 20 tones) and can delete any tones.
Customers can deactivate for temporary & reactivate anytime without losing their purchased CRBT tones in their personal library.
Customers will enter grace state in which only default tone heard if they do not have sufficient balance in every month and will be in suspension state if the monthly rent is not paid after 7 days. Cancellation will be followed if the customer fails to pay the monthly rent for 15 days.  
Customers can cancel the service at any time as per their request and they will be treated as new subscribers for returning to subscription.