The offer is designed to celebrate our esteemed customer's birthday by presenting free gift packages with best wish message and 20% discounted package plan on their birthday. In addition, customers can buy Gift Birthday Packages and send to their beloved ones who celebrate their birthday.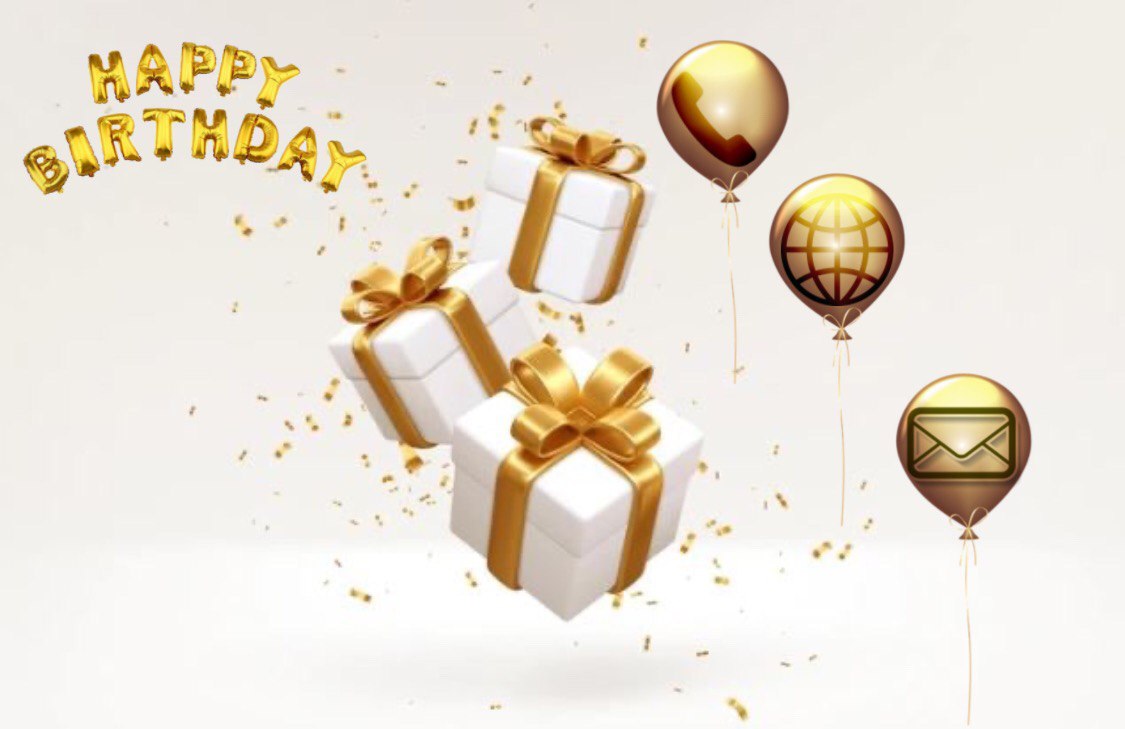 Free Birthday Package Plan
| | | |
| --- | --- | --- |
| Package Offer | Price | Validity |
| 1 GB + 20 Min + 20 SMS | Free | 24 Hours |
     Note
Ethio telecom will notify the free birthday best wish plan via SMS during the customer's birthdate.

The offer will be recurred once in every year.

The free Birthday Package will send as per the registered customers date of birth.

If customers date of birthday not registered on the system, they will be notified via SMS.
20 % Discounted Birthday Package Plans
Package Offer

Price

Validity

130 Min

20 Birr

7 Days

1 Gb

45 Birr
     Note
The packages are 20% discounted compared with the normal package offers.

This discounted birthday packages access notification will be sent to birthday celebrators by incorporating with free birthday package plan

The offers will be subscribed only once within the 3 days in a year
Gift Birthday Package Plan
| | | | |
| --- | --- | --- | --- |
| Package Type | Package Resources | Price | Validity Period |
| Daily Voice + Data | 12 Min. + 160 MB + 10 SMS | 12 Birr | 24 Hours |
| Weekly Voice + Data | 70 Min. + 590 MB + 20 SMS | 50 Birr | 7 Days |
| Monthly Voice + Data | 125 Min. + 2 GB + 50 SMS | 140 Birr | 30 Days |
Rejoice your loved ones by sending them Gift Birthday package on their special Birthday Day and their receiver customer received an offer along with a birthday best wish notification.
All 4G Prepaid, postpaid and hybrid mobile users are eligible for the Birthday Package. But 2G and 3G Customer are not eligible for the Birthday free bonus package.
Free birthday package (1GB of internet, 20 Min and 20 SMS) will be send to customers on their date of birth automatically and should be provided once in a year in yearly recurring base.
To get the birthday offer customers birth date shall be registered in the system. If the information not update, they are expected to update their profile visiting nearby Ethio telecom shop by bring their ID and get the offer.
The same person is eligible to update their profile once in his/her life, unless if he/she has strong and reliable especial evidence.
All the free package resource can be convertible to other type of service but not transferable to other customer. However, unlimited customers can transfer the free package to others.
If a customer has multiple service numbers with different birthdates, the free package will be applied to all of the service numbers.
After the customer used up the free bonus birthday packages, a discounted birthday package plan notification will be sent to them immediately and will be live for sale for 3 consecutive days starting from their birthdate.
If non-eligible customer tries to subscribe the discounted plan, rejection notification will be delivered to them.
The discount Birthday package plan can be convertible and transferable.
Any customer, whether they celebrate their birthday or not, can purchase gift birthday package plans. However, the receiver customer will get an offer along with a birthday best wish notification.
The discounted and gift birthday package plans will be available in all self-service channel (USSD, My ethiotel App, telebirr, & IVR).
Prevailing package business rules are remain unchanged.